Changes are coming to Alachua County's fertilizer ordinance.
Starting in October, the Alachua County Environmental Protection Department will begin enforcing new provisions to the county's Fertilizer Code, which include a seasonal fertilizer ban from July through February and the use of phosphorus.
Fertilizer use is common for household lawns, especially in Florida, which uses more fertilizer than California, Illinois and Texas. Our diverse climate can make it difficult for our curb appeal to look its best.
The new Fertilizer Code states that fertilizer with Nitrogen, the natural element that helps make grass look lush and dense, may only be applied March-June and must be at least 50% slow release.
The new ordinance also bans the use of Phosphorus fertilizer, which can cause eutrophication (a reduction of dissolved oxygen in water caused by increased minerals).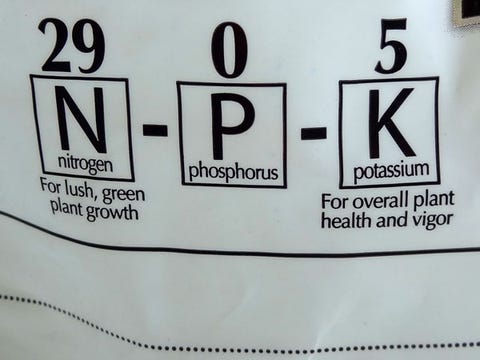 Exceptions to the ban include indoor houseplants, agriculture, fruit trees, nut trees and ball/golf fields.
But what does all this mean for Alachua County homeowners?
The use of artificial fertilizers is not new, especially for home lawn care. Mid-late April is typically the best time to start your first application, with a second application mid-May and continuous applications every six-eight weeks until October.
Alachua County's new fertilizer ordinance means homeowners may not be able to keep up with fertilizer treatments throughout the year.
While this new fertilizer rule might mean that our lawns will look less lush, the environmental impacts are the most important thing to consider.
The new rule aims to reduce fertilizer use during the county's rainy months, which lead to run off in our water systems. Fertilizer pollution is also a leading cause of algal blooms in our waterways. However, this also encourages homeowners to have more Florida friendly landscapes.
So, the new ordinance affects homeowners and the environment. But how does it affect those in the lawn care business?
Laurie Trenholm, an environmental horticulture professor at UF IFAS, recently told the Gainesville Sun that lawn care businesses should be exempted from the ordinance.
Trenholm said her department has conducted research showing that "healthy, active growing turf is not going to allow for loss of much of the nitrogen."
UF IFAS previously defended the use of fertilizer by professional lawn care companies, arguing that they are adequately trained and certified in knowing the appropriate amount needed for a healthy lawn.
County commissioners told the Gainesville Sun that they will host workshops with stakeholders and lawn care professionals to discuss how they can educate homeowners on the new ordinance and enforce the new regulations.
Although the ordinance will not be enforced until October, there are other measures that homeowners can currently take to ensure their lawns look their best year-round.
If you're looking to hire a lawn care professional to take care of your lawn, verify that their staff are trained in Florida Friendly Best Management Practices for Protection of Water Resources by the Green Industries. This $15 certification covers irrigation, mowing and even fertilizing.
If you're looking to take the DIY route instead, here are some tips:
Cut your grass high (no more than 1/3 of the grass blade)
Add a layer of organic topsoil over your growing grass
Try switching to Florida-friendly grass and plants, ones that don't require much fertilizer or water (such as Bahiagrass, Centipedegrass or Bermudagrass)
All our staff at Sun Power Lawn Care are certified in Green Industries Best Management Practices. This ensures that we not only protect the health of our clients' family, pets and lawns, but that we also help preserve Florida's groundwater and environment.
To learn more about the Alachua County Fertilizer Ordinance or find an upcoming fertilizer workshop near you, please visit the Alachua County Environmental Protection Department website here.